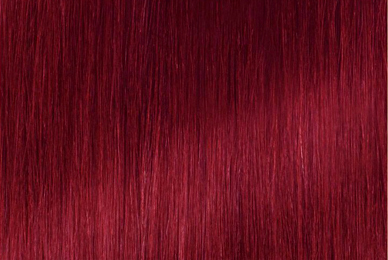 Fiery, vibrant, and electrifying, the persona of a red-head has always been associated with fun and mischief, sex appeal and confidence. Leave the dull world behind and shine bright like a diamond with your Cheeky Chica® Ruby Dazzle red locks!

Cheeky Chica® clip-in hair extensions are designed with multi-tone shade adapt system, allowing them to adapt to your own hair colour for a beautiful and seamless look.

Volume Boost Quad Weft 20" is made of 75grams of pure hair weight! The Quad Weft is designed of 4 hair wefts sewn together onto a single clip-in piece, all beautifully disguised by a French lace band in matching colour. The Volume Boost Quad Weft allows you to add instant volume & glamour to your hairstyle with just a single weft.

You can now have more hair with fewer clips to get those luscious, voluminous locks!
---