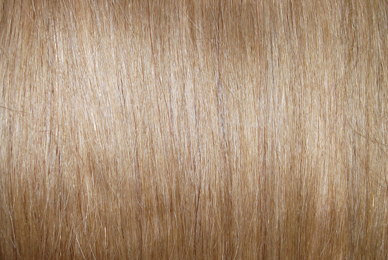 Cheeky Chica® Amber Blonde is a precious jewel among hair colours, with its sparkly golds, vivid reds, light brown, and auburn hues. Amber Blonde will certainly make a lasting statement as a charismatic, flamboyant, and playful shade.

Cheeky Chica® clip-in hair extensions are designed with multi-tone shade adapt system, allowing them to adapt to your own hair colour for a beautiful and seamless look.

Prestige 18" set is made of 195grams of pure hair weight! It is a Full Head set designed of 9 clip-in wefts with 24 clips in total, with the hair carefully distributed among the wefts to allow for a perfect coverage and natural blending.
* Includes Volume Boost Quad Weft 55g *
The Volume Boost Quad Weft 18" allows you to add instant volume & glamour to your hairstyle with just a single weft.
Best suited to thicker medium length hairstyles.
---